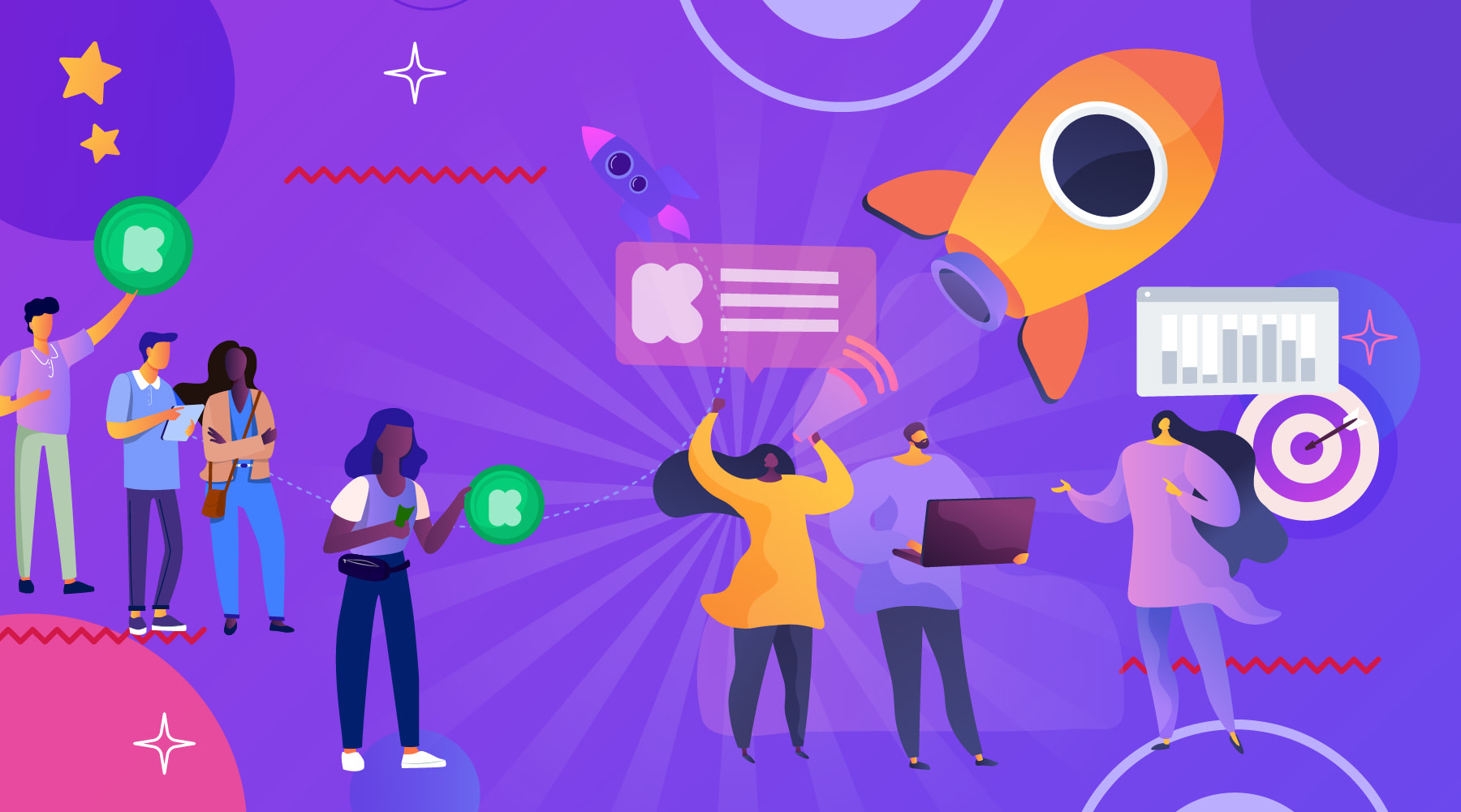 When you're launching a new product, finding investors can be tricky, risky and can open you and your brand up to the potential of unneeded complicated business relationships. Kickstarter is a massive crowd-funding platform that is safer (and often more successful) than seeking investment, as well as a powerful tool to create awareness for your creative product or project and build a community around your brand. After working on a plethora of extremely successful Kickstarter campaigns in the Tabletop Games category over the past 3 years, our team has been fortunate enough to have worked on campaigns for games built on household names (like Batman, Avatar and more).  
I decided it would be great to share some of the practices these extremely successful campaigns all used, so I've rounded up our 8 big tips for running a great Kickstarter campaign.
1. Set the right goal
It's super important to understand this one simple fact. Kickstarter is not all about the money. Yes, you have costs to cover to bring your product to life, but a Kickstarter campaign can be a powerful community-building exercise. When measuring the success of a campaign that did reach its funding goal, you also need to factor in what you have gained in terms of community. 
When you're looking at your funding goal, there is a lot to consider. You have to think about everything from how much it will cost you to produce your product, to nominal costs that scale per unit (shipping, for example). Timelines also play a role here; your costs might not be the same when your campaign ends or when you enter production as they are today. 
Next, you need to decide what campaign type you'd like to go for. It's fairly common to opt for an all-or-nothing campaign. This means that if you don't hit your funding target, all your backers are refunded and the project doesn't go ahead. This is usually the safest bet, but you still need to be careful about where you set that funding goal. Aiming too high could mean you don't reach your target and your funding is recalled, but if you aim too low you may be forced to deliver a product you can't afford to produce and ship. Here are just a few of the benefits of low-balling (but not too much!) your funding goal:
Get 'Funded Early' status. Fully-funded campaigns are an attention magnet on Kickstarter. Anyone who hasn't backed you yet now knows that production of the project, having reached its goal, will be going ahead. This creates a sense of safety against disappointment. 

A funded campaign looks good for your track record. This is especially important for future campaigns. A failure on Kickstarter can raise doubts in many, so stay realistic and remember the big picture. 

Once you've reached your goal, you can go even further. One of my favourite things to see on the campaigns we work is to see a project 600% funded! When we worked on the

Frosthaven board game Kickstarter campaign

, it funded at 2 600% and snapped up the title of highest backed game on Kickstarter ever. Plan for success by ensuring stretch goals with head room, just in case. 
2. Start with a pre-launch page
I know it may seem like unnecessary admin, but just do it! Before your campaign goes live, you should already have some visibility online to get potential backers lined up in anticipation for your live date. This will help your campaign kick off with momentum, putting it directly on the path to success. Go live when most of your target audience is going to be online to back your project, watch your video, read your campaign page, share it with their network, etc. Remember that once your campaign goes live, it will only run for a set period (usually a month), so a pre-launch is a great way to ensure that that month doesn't fly by under the radar.  
3. Use strategic partners & platforms
Most of the Kickstarter campaigns we work on are with game creators, and a great way to illustrate why this is an important point. 
Planning out a killer Kickstarter campaign can be an overwhelming task. There's so much to consider: a page build, ad graphics, campaign videos, community management, Google and social ads, tracking and attribution, logistics and fulfillment, pricing, the list goes on. It's likely that most (or all) of these elements are outside of your area of expertise, and when a campaign's success is so important, it's probably not a good idea to just wing it and DIY, unless you're confident you can manage every element. 
Luckily, there are company partners out there who can help! For example, BackerKit is a crowd-funding management and fulfillment software platform that helps Kickstarter and Indiegogo project creators take more control over their campaign fulfillment process, taking a lot off the creator's plate. 
I'd also suggest engaging with agencies and other service providers for things like running ads, generating creatives, building a Kickstart page that converts well, or anything else that falls outside of your wheelhouse. 
4. Remember that community is everything
As mentioned earlier, launching your project on Kickstarter can be great for community building, but you need to do a bit of homework before you go live. After all, you will need your community to act as the first signs of life when you launch your campaign. They are the ones who will set the tone for everyone else who jumps into the party, as well as spread the news like wildfire. 
Most communities are built and managed in Discord and on social channels, and should never be underestimated. Harnessing this power requires daily attention, love and interaction. Community. Is. Everything. 
5. Describe your project well
You only get one shot at a first impression, making this step one of the most important ones. You need to find the right balance between functional and flashy, without being vague or convoluted. People need to know exactly what your project is about at a glance, and you should also include why it will be great for them to be a part of it and how you plan to make it all happen right off the bat. 
6. Have killer visuals
That goes for your ads, your campaign page, your campaign video, everything! If your aesthetic is bad or looks like it's just been thrown together, it gives people the impression that that is how your end product will likely turn out. Show potential backers that you value quality and are committed to creating something great from beginning to end. 
Another thing to bear in mind here is that there are loads of projects competing for backer attention on Kickstarter, and each backer only has so much money to spend. Good visuals are the fastest way to tell them that your project is the one that's worth it. 
7. Make it a party
Once you're live, your Kickstarter campaign should feel like a month-long party. It should be packed with exciting announcements, fun activities and updates, and teasers and sneak previews. Focus more on what's going to make the campaign period a fun and engaging experience for your community and backers, rather than just saying what you want to say about your project. And it shouldn't be boring work to get people involved; it should be a blast for you too! 
8. The end is not the end
This ties very much into community and trust building. Keep your backers updated on how production is going, what phase you're in, what changes they can expect (if any) and ask for their feedback throughout. You'd be surprised at how many creatives drop the ball after reaching their funding goal, causing their backers to lose faith and cancel their pledges. Remember, they trusted and supported you when you needed it, and excellent communication is the ultimate reward, letting them feel secure knowing you're hard at work bringing what they have paid for to life.
For more information about our Kickstarter campaign services, get in touch with us today!
Want to know more about killer visuals? Find out how to use white space to your advantage.
Read more of our blog posts here