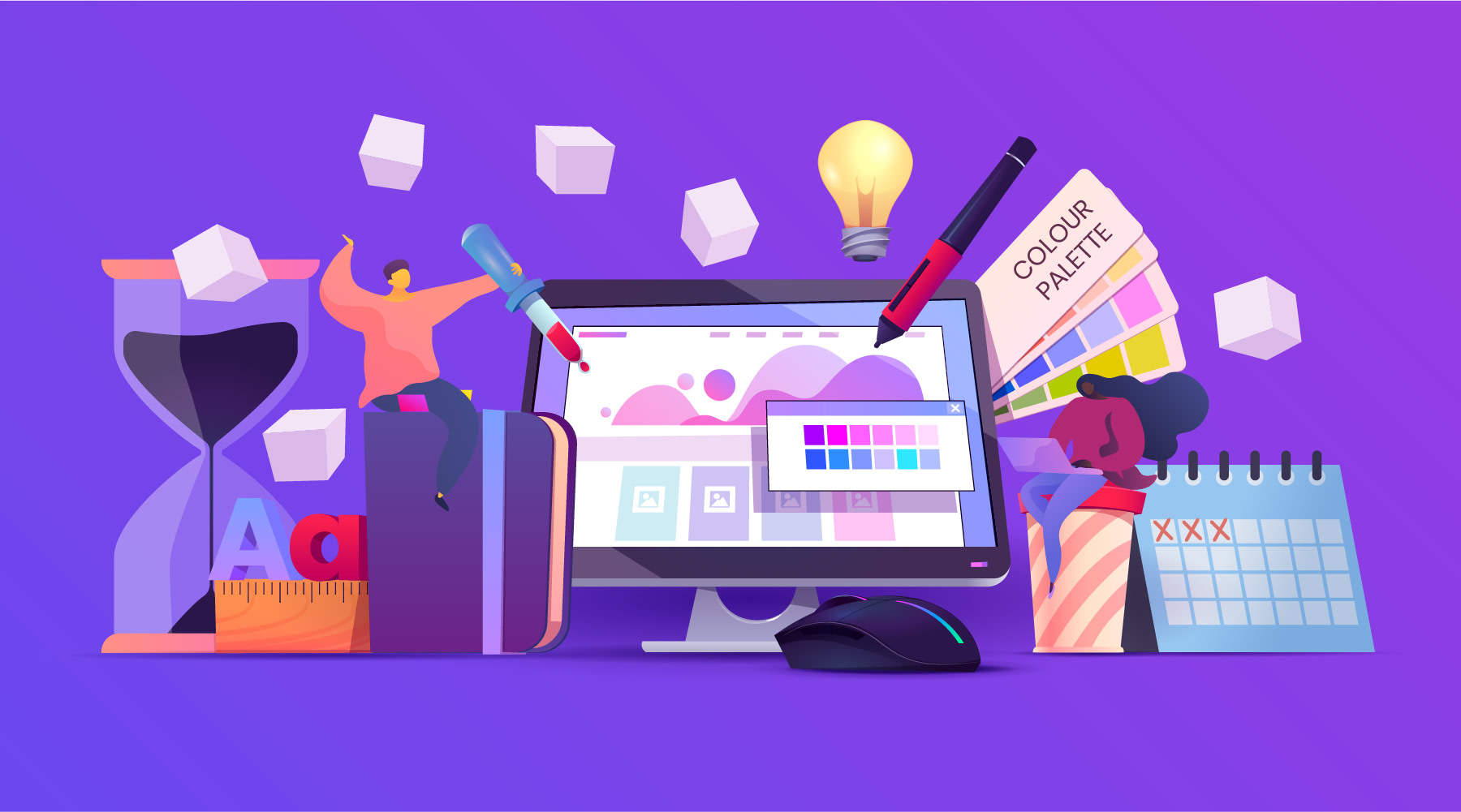 Don't know if you need a website update or not? If you tick any of these 10 boxes, it could be high-time to try something new. 
1. You have a high bounce rate
Your bounce rate represents the number of website visitors who immediately leave your website without clicking on any other links, buttons or menus. If your bounce rate is high, it means that either your website isn't holding the attention of your visitors, or that it doesn't contain any elements that could entice customers to explore further. 
2. Elements of your website are slow, unresponsive or broken
Does your website have a delayed load time? Do you have pages or sections that are out of date or unresponsive? Are there any parts of your website that don't open or lead anywhere? Potential clients and customers visiting your website will take note, and may form the impression that you won't take their business seriously if you haven't been able to maintain your own stable. Your website acts as a direct reflection of how productive and competent you are. 
3.  It looks old or ugly (or both!)
Much like fashion itself, colours, fonts and even tone of writing come in and out of style. If your website looks old and outdated, and makes use of antiquated content pillars or marketing strategies, it's definitely time for a website update. A slick and timeless website will see you through these fluctuations and make a good impression on visitors, even a few years down the line. 
4. You haven't updated your site in a few years
Sometimes, it's just been a while since you've had a website update and a lot can change in 5 years (the recommended amount of time between website updates). Maybe your site's look is way out of date, or you just offer a bunch of new services you haven't had a spare moment to add to your website yet. Likewise, you can also use this opportunity to remove anything that isn't relevant anymore. 
5. You aren't getting any leads
The entire purpose of a website is to generate leads, and without them, you may as well not have a website at all, right? If you find that you aren't gaining customers through your website, you know it's time for an update. There are a number of reasons this could be failing, from bad web design that doesn't draw clients in, to a bad ranking on Google due to a lack of keywords. A website update can easily smooth out any and all of these speed bumps. 
6. Your website isn't mobile-friendly
It is highly likely that a potential customer will come across your website while they're on their mobile phone, especially if their aim is to quickly and casually browse a bunch of service providers at once before making their decision. Ensuring your website is mobile-friendly will also ensure that website visitors have the best customer experience possible. If your site isn't functional or easy to navigate from a phone, most people will simply exit and move on. 
7. Your products, services, focus or features have changed
A lot may have changed since you created your website. You may have lost and gained services, team members, testimonials and more. In fact, your entire business focus may have changed. A website update will give you the opportunity to take care of any housekeeping you may have been putting off. 
8. Your competitors have better websites than you
If you believe you are among the best in your industry, you should be ready to put your website where your words are. Your website is your step towards putting your best foot forward. You know that customers and clients are likely to compare service providers, and you want to make yours stand out well above your competitors. 
9. You have no control over your website
You may need a web team to give your site regular facelifts, run updates and post SEO-friendly content . But if you don't know your site well enough to change your contact details or add new images to your gallery, for example, you may be a little out-of-touch and even a bit frustrated at heaving to wait long periods of time before your internal or external web service provider has a spare couple of minutes to make changes. 
10. It just embarrasses you 
If you're the type of person who prefers to hand out your business card or your WhatsApp number rather than send new customers to your website, for whatever reason, it could be time to create a space you're proud of. 
If you feel like any of the above applies to you, give us a call. We will work together with you to audit your website and give it the facelift it needs. Contact us today!
READ MORE: 8 ways to build social trust for your business
Read more of our blog posts here